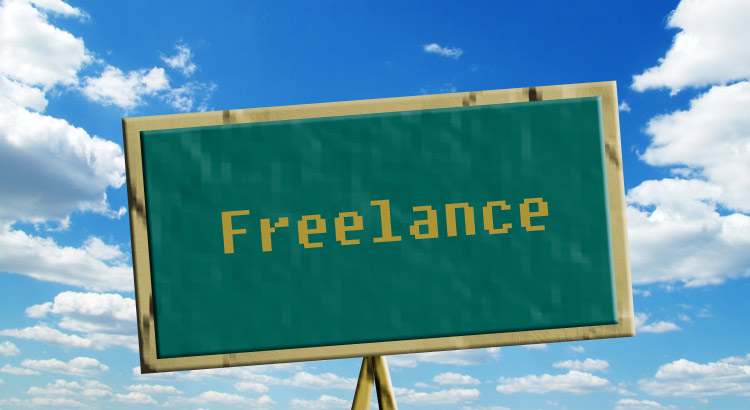 If you have chosen web designing as a career, you must be contemplating whether to work as an in-house full-time web designer with an internet company or do freelancing.  Many web designers find the latter option more lucrative and beneficial as it allows them multiple sources of income in addition to freedom to work at any time and not get bogged with the usual 9.00 AM to 5.00PM job or whatever timings an organization fixes.
It is a myth!
Yes, truth is bitter. It is not a bed of roses for a freelance web designer. There are several hurdles that you may meet for which you have to be prepared.
1) You do not fill your pockets everyday
As a freelance web designer if you think you can easily earn more than what you get out of a 9 to 5 job you really are mistaken unless you overstrain yourself. Getting clients every moment is not possible and not every client is easy to deal with. They will pay you as you want but expect you to be available whenever they need your services.
2) Freelancing is not simple
Freelance web designers do not have to make any investment on infrastructure but they need to be proficient in various skills. Remember no two businesses are similar. Requirements vary from one to the other. You cannot become an expert in every field. So there will be times when you may have to say no to some clients. It is better to be outstanding in one field and earn a good name in the industry rather than be a "jack of all master of none".
3) Save for the dry day
Being a freelancer means you do not have a fixed salary like in an in-house job. You are never too sure when you will again get a new contract. You may have two or three jobs at hand sometimes or none at times. This again sounds scary but is a reality. So always keep a few bucks in a corner and save to manage those scary times. But be confident and the saying goes dry days are followed by rains and you will again be on your feet soon.
4) Learn for the future
You be a master in web design today but how long will it continue? You will not be able to convince a new client five years from now with the same technology that you are adopting today. The world is moving at a fast pace and you need to move along with it. You have to keep learning and improving your skills. Competition is increasing each day and you have to be at least one step ahead of them to survive.
Freelancing is good. You are your own boss and independent but you need to put in that extra effort to retain your clients. There can be several more drawbacks that one may face in their daily work lives.
---
This blog was written by one of the best freelance web designer kerala, India, offers modern web layout and WP theme design services.