If in the design agency vs. freelance web designer debate, the winner for you is the latter, you have made an excellent choice. You will be able to avoid all those extra costs imposed by agencies and enjoy the commitment and hard work of a professional. This choice will also come with some questions and with some risks, but after considering a few aspects, finding the right expert should be a simple task. Let's see what you need to take care of.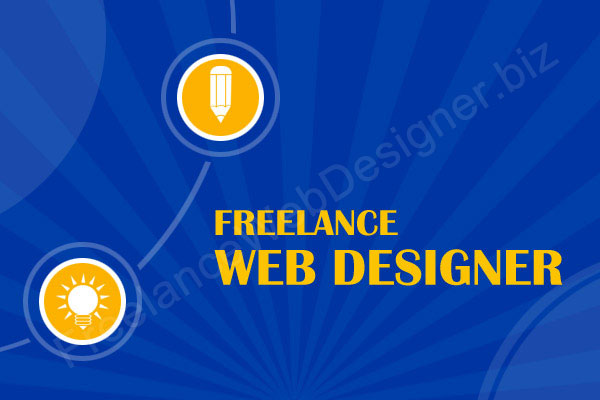 What are your expectations (skills, style, and knowledge)?
Have a good idea of the tasks you will be requiring to the expert you want to hire. There are designers who specialized in certain niches, while beginners will be able to provide you with a simple website only. You need to ensure that your expert will not recycle on of his/her previous designs and seeing a portfolio beforehand could prove useful. What most clients look for is a mix of creativity and familiarity that will make the website feel intuitive to the user, yet unique. Such skills in a freelancer are not very easily found and the services of such a professional can be quite expensive.
Make the difference between designers and developers
If someone praises themselves on knowing both these recipes, they are unlikely to cook each one of them just as well. Web design refers to the production and maintenance of the websites, while web development is a broader term for developing a website. Web design is a part of web development, just like mobile application development, website portal development, e-commerce development etc.
What qualities to look for in your contractor?
Self-assessment is not too accurate, unfortunately. This is why finding out information for a third party about the contractor you want to hire is a good idea. Sometimes, freelancing platforms enable clients to give feedback to freelancers, which is helpful when the two parts are not encompassed by a professional network from where you can find out information. Tests are also a good way of assessing the qualities of the person you want to hire. What all clients need is the designer to respect deadlines and to be responsive in general. A good contractor will also know how to adapt to suggestions and changes and how to innovate.
How to find your freelance web designer expert
Being part of a professional network will ease your work to a very large extent. If you like someone else's website, you can just ask them who designed it. Apart from the general freelancing platforms, there are some websites or web design galleries dedicated only to this category of freelancers.
Negotiation
Getting this done right is a guarantee for a good and mutually advantageous collaboration. Make sure to present the job exhaustively from the first place; if you add new tasks or talk about new complicated details after establishing a price, your contractor will feel you are trying to fool him/her. It is better to mention the price after detailing the job. Be fair, otherwise your reputation will be affected. Web designers usually keep in touch with each other, and if you are mistaken with a contractor, you may get a bad name. Still, try to arrange things in your favor.