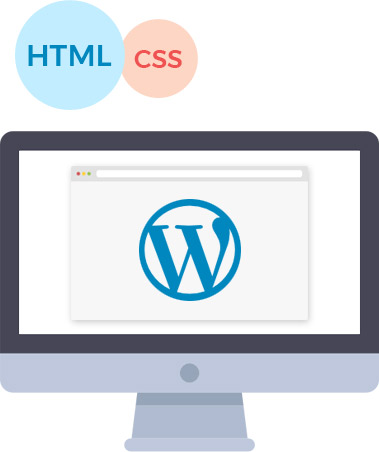 HTML to WordPress Conversion Services
WordPress has seen several advancements over the past years and the introduction of several new features that some most of the old HTML websites and blogs cannot function with.
This is a major reason why most business owners convert static site to WordPress, and to be able to benefit from the functional features and efficiency associated with WordPress. The freelance web designer in India a solution provider of HTML to WordPress conversion will give your site that new inspiring web design look you have all along desired to have.
Static site to WordPress conversion by freelancer in India will be done very professionally without interfering with your original best creative website design. You may be wondering about the destruction of your original blog or web design layout, but creating a wordpress theme at Freelance web designer will assure you to offer you a very appealing WordPress template that you and your visitor will always like. Once your new theme is in place your original content will then be copy-pasted back to its normal location.
After converting HTML site to WordPress will then have permalinks set for easier navigation through your site. The freelancer will even the site address into WordPress showing the new site in the root and also a backup of the original set.
Therefore if you feel it's your time to change the outlook of your site by creating WordPress theme, and then it is now quite with the freelance web designer in India to get make your contact today.