Best Ecommerce Development in Kochi, Kerala
We think just creating an online store is not the solution you require. Optimizing
eCommerce site
paths and improving conversions while maintaining agility are the keys to success.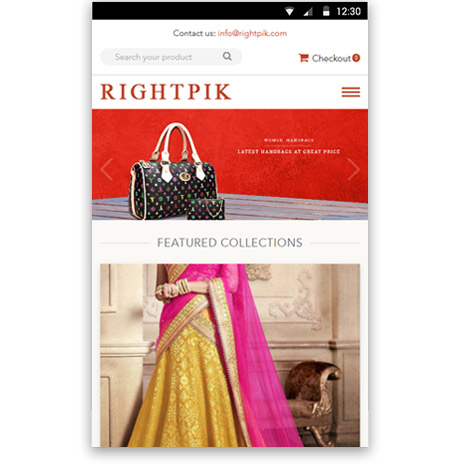 At FreelanceWebDesigner, we design online stores based on a profound understanding of business operations that provide the features and options that best suits your company's mission. With our experience, knowledge, skills and most proven methods available, we provide functional, visually engaging and professionally designed eCommerce web design.
eCommerce web designs made by Freelance Web designer are interactive and efficient by integrating powerful applications and product catalogs for your online store. With our team of experts, we ensure that we create improved and efficient process automation, inventory, tracking, sales, order fulfillment and most of all, highly secured payment options.
We ecommerce developers in kerala want to give you convenience and easiness when it comes to designing your e-commerce site by providing only quality work and top-notch ecommerce development services in Kochi, Kerala. We want you to trust us that we can create an e-commerce web design that is secured, easy-to-use and very interactive as well. We do not want to fail you that is why we are all committed to giving only the best quality web design services for your online business.
If you have more questions in mind, concerns or other related matters to ecommerce web design, please feel free to contact us at your most convenient time.